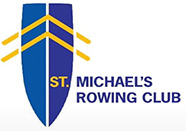 St. Michael's Rowing Club – Membership
Existing members may now register online: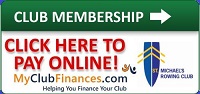 To apply for new junior or adult membership go to the contact page
St. Michael's Rowing Club – Our History
Founded in 1901, St Michael's Rowing Club is one of Ireland's Premier Rowing Clubs. It caters for oarsmen and oarswomen from Junior 12 to the more experienced "Masters", some of whom are 60+ years young !
During the past three decades it has established itself as one of the major forces in Irish rowing by winning no fewer than 59 Championships at all grades from Junior to Senior. The long 106 year wait came to an end in 2007 when the Club won the coveted Senior VIII "Big Pot" being the first crew to bring the trophy to Limerick in 80 years. It has had 197 of its members selected for International representation. Members have won 3 World Championships and have rowed at three Olympic Regattas. Unlike certain other successful Irish Rowing clubs, almost all its oarsmen and women are "home-grown" having commenced with the Club as Juniors.
Both competitive and less strenuous pleasure-rowing take place throughout the year.
The Club has a modern fleet of racing boats. These include 5 Eights, 6 Coxed Fours/Quads, 5 Coxless Fours/Quads, 6 Pairs/Doubles and 12 sculls. Land based facilities include a modern gymnasium and weights room. The Club also has 15 Concept II Model "D" ergometers.
St Michael's Rowing Club is part of St Michael's Sporting Club which also has snooker facilities in the Cecil Street premises, which are located just below the General Post Office in Limerick City.
Our snooker hall in Cecil St. has reopened under new management and is open to all. This historic space boats a fascinating pictorial history of our club on it's walls, some dating back to… very early indeed!
The Club colours are Royal Blue and Old Gold.
Please note that the one piece presented below is the only acceptable format for St. Michaels one pieces. During racing, the wearing of just the one piece is acceptable or a one piece with a white t-shirt underneath.