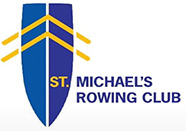 The St. Michael's Rowing Club (SMRC) Fundraising Lotto was relaunched on January 2nd, 2016. The lottery played an important part in getting our impressive slipway built, and the jackpot is kindly sponsored by Bowe Dental Clinic.
The SMRC lotto is a vital part of our fundraising plans, enabling us to offer the best facilities, boats etc to our crews and coaches. Thanks to everyone who plays, and if you're not playing we'd ask you to please join in and tell your friends.
If you would like to sponsor a prize and get some exposure for your business,
please email smrclotto@gmail.com.
Sponsorship news –
We're delighted to have Bowe Dental supporting the jackpot prize.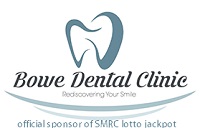 Bowe Dental Clinic have joined us for the jackpot which currently stands at €1,000 and we're extremely grateful to them.
Bowe Dental Clinic is owned and operated by Dr Robert Bowe.
We are a general dentists which will take care of your day to day dental needs such as check ups, fillings, and cleanings with our hygienists.
We also specialize in Dental Implants which are the most natural way of replacing missing teeth.
We are open from 8.30 to 5.30 Monday to Friday and we are conveniently located beside the Maldron Hotel in Q Retail Park Roxboro where there is ample free parking for all of our patients.
We offer free Dental Implant consultations for anyone curious to see what Dental Implants can do for you.
Call the clinic on 061 608186 or contact email us and we will be happy to help organise your next appointment.