SMRC Urban Run 2019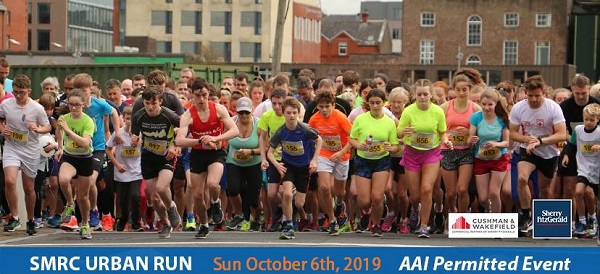 Urban Run registration is OPEN!!
Please visit the dedicated Urban Run website for details.
We're very excited now and looking forward to a great day pounding the pavement in aid of Limerick Suicide Watch and SMRC fundraising. We look forward to welcoming you all at the club on October 6th.
We have 5th yr. runners, and we welcome athletic clubs, our local schools, Laurel Hill Colaiste & Laurel Hill TY students who are entering the 5k. Great flat, fast course for a PB for all these and a great way to make some new running friends too.
Please help spread the word amongst your friends, colleagues at work, everyone… We cater for solo entrants and also teams, schools, etc.
Online registration is live and you may also register by cheque. Details and form are on the site also.
We're looking forward to a great day.