SMRC at World Beach Sprints
Cormac, Aidan and Shane got a great send off to the beach sprints world championships in Wales by the members of the club. The president Mike O'Dwyer wished the boys well on behalf of the club and made a small presentation to them. The outgoing captain Mike McDonagh wished the boys well and congratulated them and Fionn on a great season in winning JM4x and JM2- championship as well as home international and Coupe gold medals.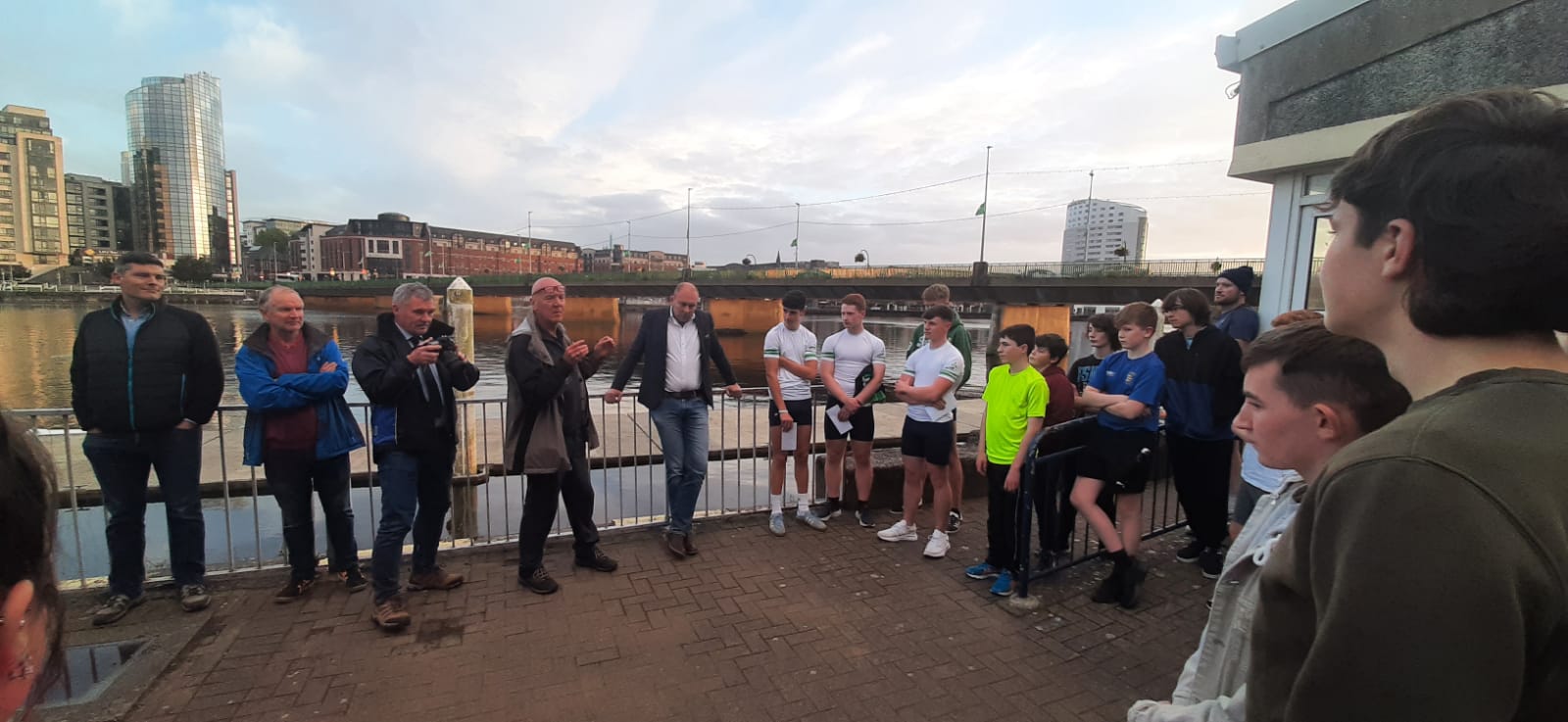 Incoming captain Stuart McDonnell wished the boys well and is looking forward to further talent coming through next season. Coach Justin Sherin referred to the strong work ethic of this whole group of juniors and hoped it will inspire the younger rowers to continued hard work and commitment which is required for success. The lads head off this week to prepare for the beach sprints in Wales a new and exciting event on the rowing calendar that combines running and rowing.
Shane and Aidan are in a 2x and Cormac in the single which he won at the home international beach sprints in Scotland earlier this year. Best of luck St Michael's.