SMRC Head of the River 2022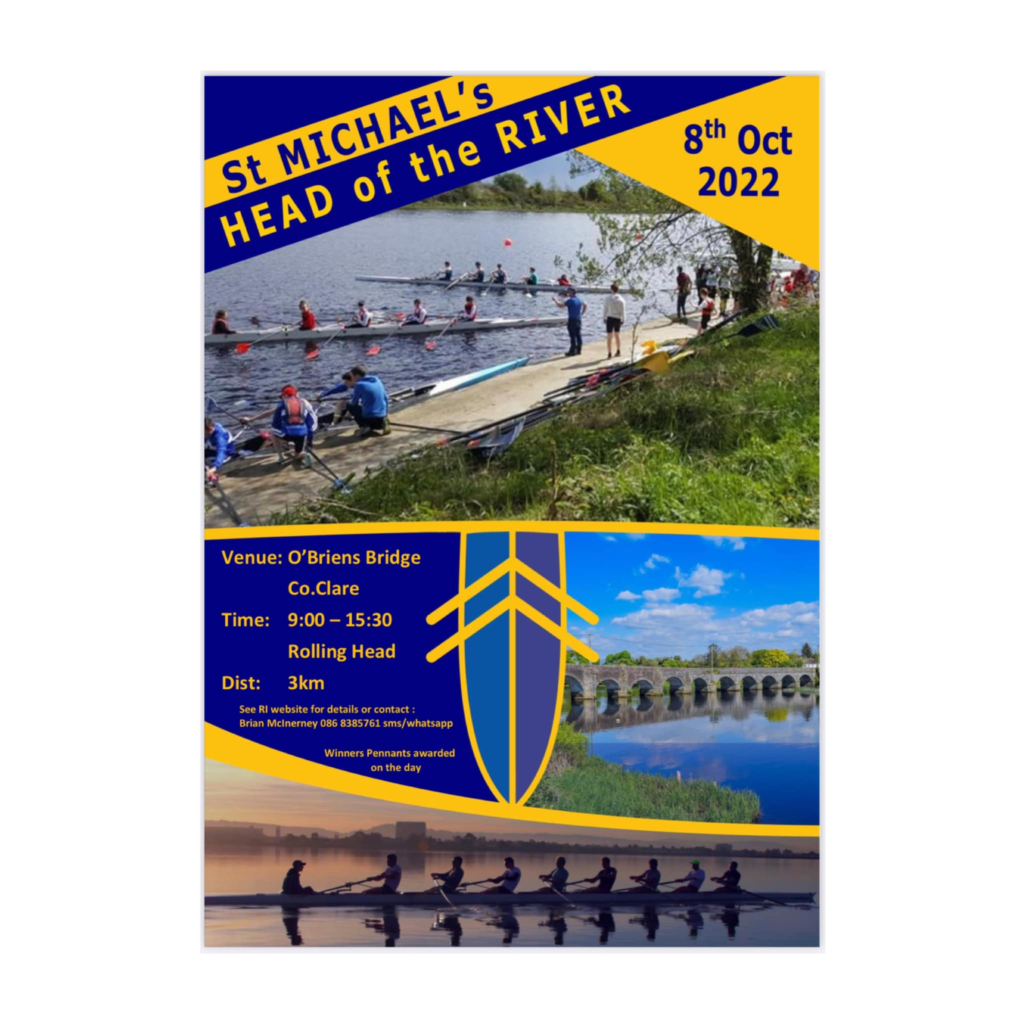 Our traditional head is in O'Briensbridge on October 8th and we're very much looking forward to a big entry. Please contact Brian McInerney if you can volunteer to drive a launch, work the slip, help with catering, traffic, or any of a gazillion vital jobs. Thanks!
All info is on the Rowing Ireland website here.